Jimmy Carter Becomes Longest-Living U.S. President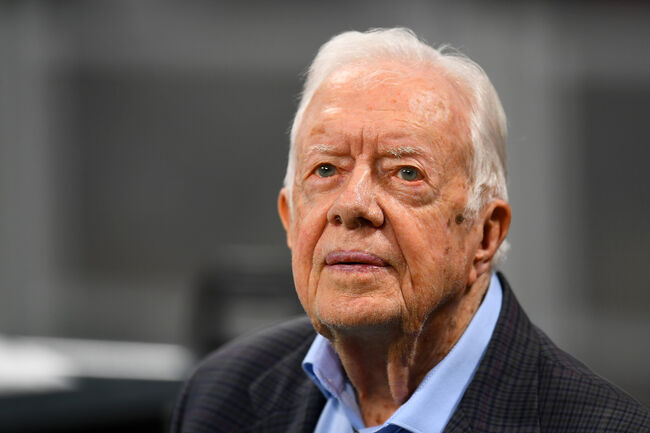 Former President Jimmy Carter made history this week after becoming the longest-living U.S. president in history.
The 39th commander-in-chief turned 94 and 172 days old on Friday, surpassing former President George H.W. Bush, who died last November at 94 years and 171 days old. Both men were born in 1924, Bush on June 12, and Carter on Oct. 1. Sidenote, one interesting fact about Carter is that he was the first U.S. president to have been born in a hospital.
The one-term president who was elected in 1976, served only one term, but his legacy after leaving office has become one of service, with the Carter Center working to eliminate Guinea Worm disease, a parasitic infection often found in unfiltered, or dirty drinking water. Last year, there were only 28 cases of the infection worldwide, down from 3.5 million in 1986 when the Carter center began the program to eradicate the disease.
"We at The Carter Center sure are rooting for him and grateful for his long life of service that has benefited millions of the world's poorest people," Deanna Congileo, a spokeswoman for the former president and The Carter Center told NBC News.
"I spent four of my ninety years in the White House, and they were, of course, the pinnacle of my political life," Carter wrote in a memoir published four years ago on his 90th birthday. "Those years, though, do not dominate my chain of memories, and there was never an orderly or planned path to get there during my early life.
"Teaching, writing and helping The Carter Center evolve ... seem to constitute the high points in my life," Carter added.
The former president and first lady currently live in Plains, Georgia, where they were born and raised. Carter regularly teaches Sunday school at Maranatha Baptist Church, where hundreds of people go to see the former president and take pictures with him.
Photo: Getty Images